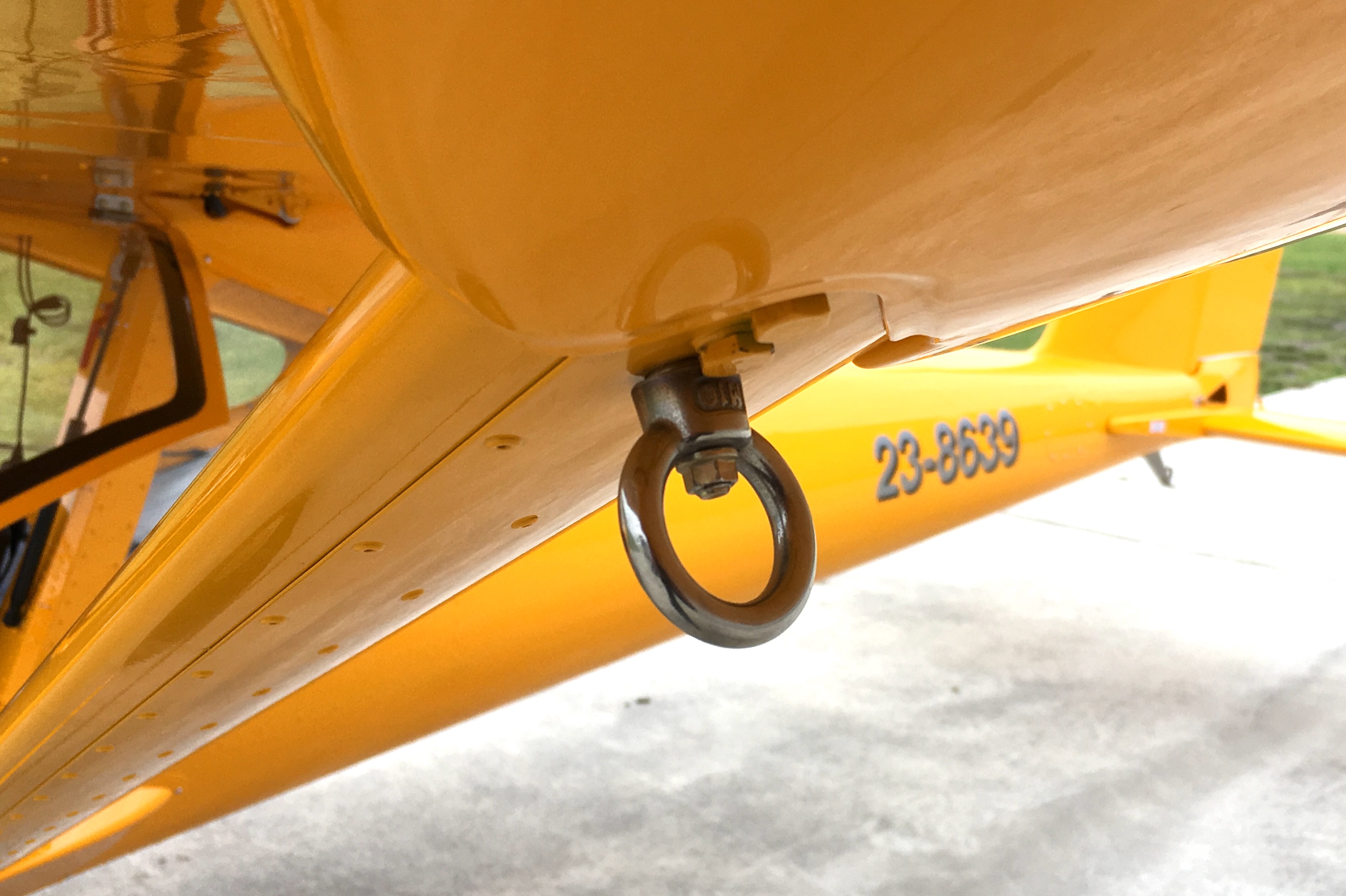 With Aeroprakt factory approval, we have developed a kit of tie-down attachments for A22LS and A32 aircraft. This is available as a retro-fit kit or as an installed option on new aircraft.
The kit consists of all the parts you need to add a tie-down point to the top end of each wing-strut and to the tail of the aircraft. There are full fitting instructions and also a copy of the factory Letter of Approval, which you'll need, to keep the aircraft legally an S-LSA. Please note – non-approved changes to LSA planes mean they revert to 'Experimental' LSA – meaning you cannot use them for flight training and/or hire.
The photo here shows one of the strut rings but click here to take you to the Foxbat photo gallery where there are some bigger, higher resolution photos.
We are also developing a nose wheel tie down plate for use if you have to park your aircraft outside for more than a night or two – watch this space!
Cost of the retro-fit tie-down rings kit is A$295 including GST and postage inside Australia. As a fitted option on new aircraft, the price is A$335 including GST.
NB: this kit is not suitable for A22L aircraft.
Please contact Foxbat Australia at info@foxbat.com.au if you wish to order a kit.