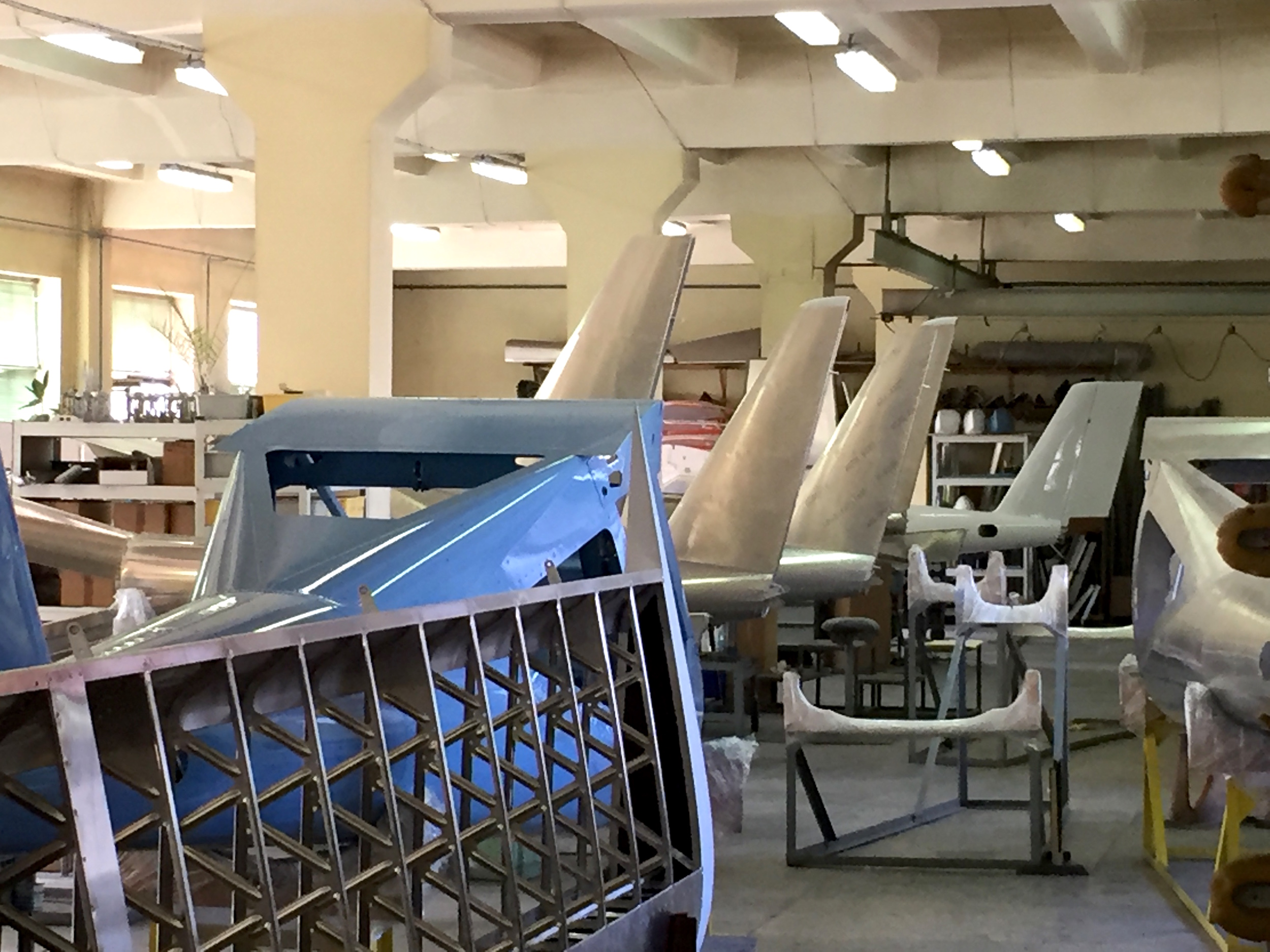 Once again, I have pleasure in visiting the Aeroprakt factory in Kiev, Ukraine. This must be my 4th or 5th visit since I became their dealer for Australia. The factory seems busier than ever, with 12-15 aircraft on the production line as Aeroprakt ramps up to meet the world-wide demand for their aircraft. I hear they will be announcing the production of their 1,000th aircraft later this year.
Needless to say, there are some new developments in the pipeline, aimed at extending even further the use and operation of both A22 and A32 aircraft. For example, the A32L (450kgs gross weight) is in the final stages of ultralight certification in Germany; it just successfully completed a very stringent control surfaces flutter test. Although the certification applies directly to the A32L, the results of the tests will also be used, where appropriate, to the 600 kgs gross A32 (LSA) which we market in Australia.
I've met some old friends – Yuriy and Oleg, the two Aeroprakt principals, as well as Alex and Nina, who I communicate with regularly and frequently! I also met for the first time, Aleksander, Aeroprakt's dealer for Poland and some other EU countries, and his two colleagues, Maciek and Jacub. Last but not least, I also met Artem, to whom I occasionally send merchandise and returned parts – he was also kind enough to meet me at the airport.
Kiev at this time of year is warm and beautiful, much like any other cosmopolitan city. I always find it fascinating to visit a place where I don't even understand the alphabet, let alone speak the language. To my partner's consternation, I don't get to go anywhere near the shops during this visit, as time is short and there is so much to talk about and do!
Soon it will be time to get on the plane and return – temporarily – to a forecast rainy London.