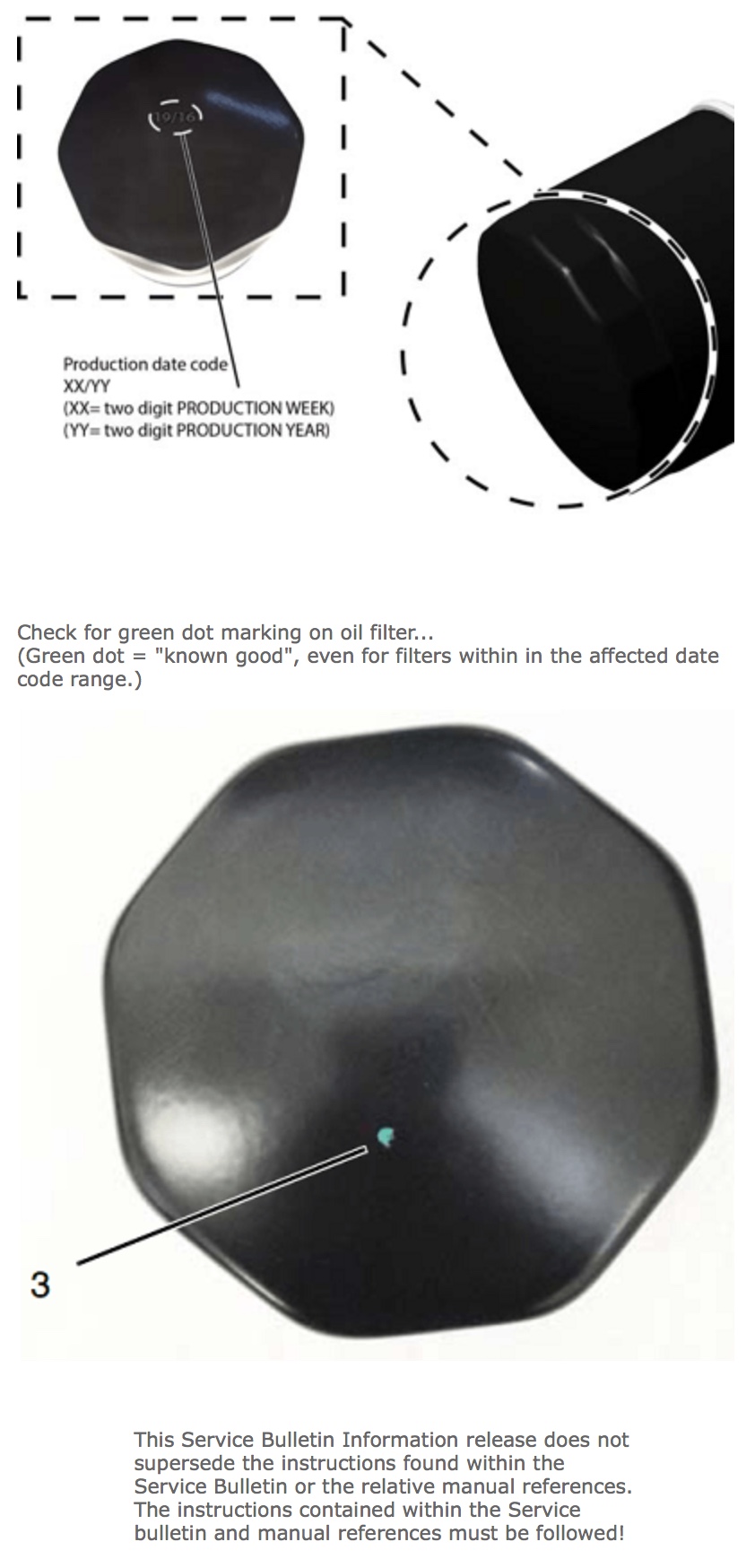 Rotax has issued a new mandatory service bulletin covering their oil filters – SB-912-071.
Due to a manufacturing deviation, the sealer gasket on the oil filter may leak, causing possible loss of oil pressure and oil.
If your 912ULS engine number is within the series from S/N 9 569 542 up to S/N 9 569 782 inclusive, or you have service replaced your oil filter since June 2017, you need to check the filter. If it has a green mark in the specified location, the filter is OK. If not, check for leakage and if any is seen, the filter must be replaced immediately. Even if there is no visible leak, the filter must also be replaced immediately on listed engines.
If there is no green mark on the filter, no leakage and the engine is not listed, the filter should be replaced within 25 engine running hours or within 200 days from 01 November 2017, whichever occurs sooner.
Here is a link to the service bulletin which gives full details: SB-912-071
Here is a link to the listed 912UL & 912ULS engines affected: SB-912-071UL