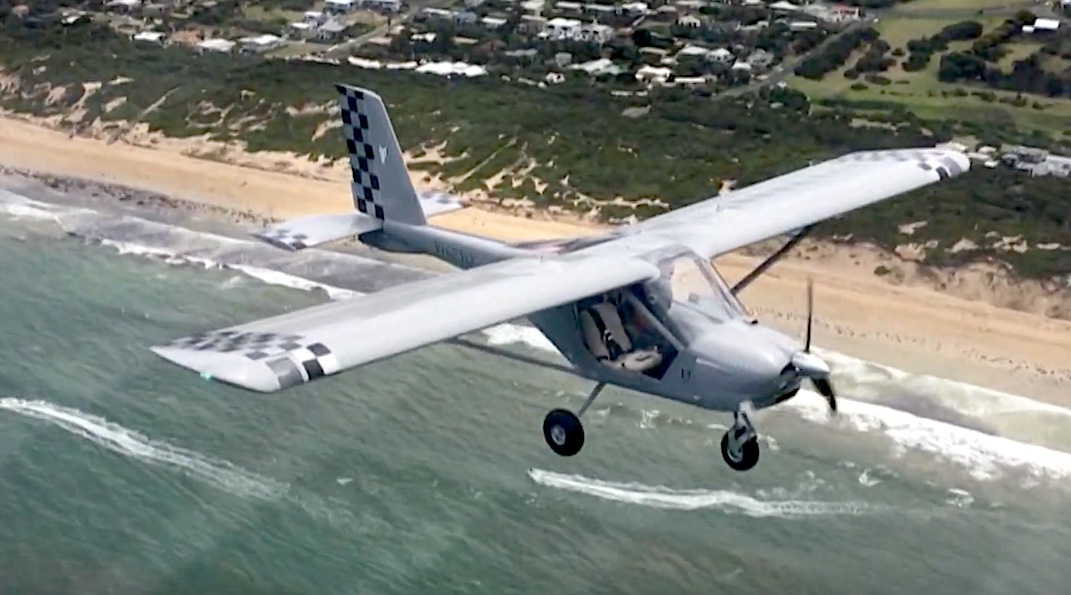 Here are a few short seconds of our new A22LS Foxbat demonstrator in flight. After less than a month in the air, it's already completed 25 hours' flying and is currently having its first maintenance check.
This is the first Foxbat demonstrator we've had which is fitted with an AirMaster in-flight electrically adjustable propeller – this one with Whirlwind blades. We are evaluating the propeller before formally offering it as an option – our first impressions are that take-off distance is shorter, and climb is significantly better than with the standard KievProp; economy is slightly better. We will also evaluate this propeller on the A32 Vixxen in due course, where in addition to take-off and climb performance, we are predicting an improvement in cruise speed.
The demo Foxbat aircraft is also fitted with a glider tow hook and we will be undertaking towing trials in the near future in Victoria, Australia. This aircraft has oversize wheels, a 30kgs 'Kelpie' metal luggage compartment with a side door and a ballistic rescue system. The icing on this demonstrator cake is a 2-axis Dynon autopilot which will be connected with a GPS as soon as we can keep the aircraft on the ground long enough to fit one!
Come and see this aircraft along with the A32 Vixxen at the Australian International Airshow, at Melbourne's Avalon Airport from 26 February to 03 March this year.
As usual, either click on the image above or here to view the video: Foxbat over 13th beach