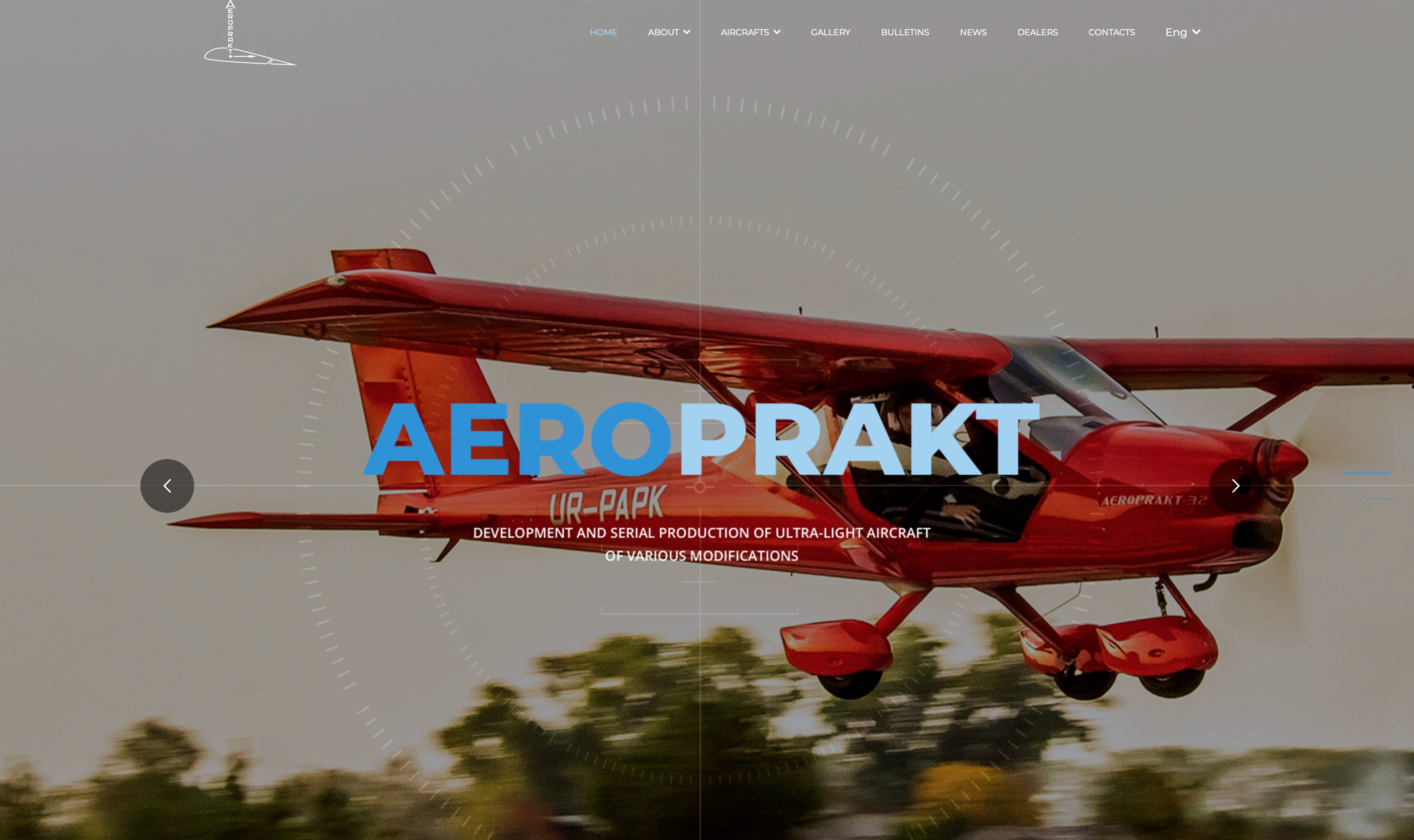 Aeroprakt has launched its new, modern website incorporating many easy-to-navigate and visually stunning features. It's a great development from their old website which seems to have been around a long time!
In addition to all the information on the A-32 and A-22 aircraft, and essentials like Service Bulletins, there are many new photos and videos to see. There's also an interactive map to help you find the country dealer nearest to you.
Some pages – such as 'History' are yet to be completed but don't let that stop you exploring this exciting new site!
You can click here to link directly to the new site in English (you also have Ukrainian and Russian language options): http://aeroprakt.kiev.ua/en/