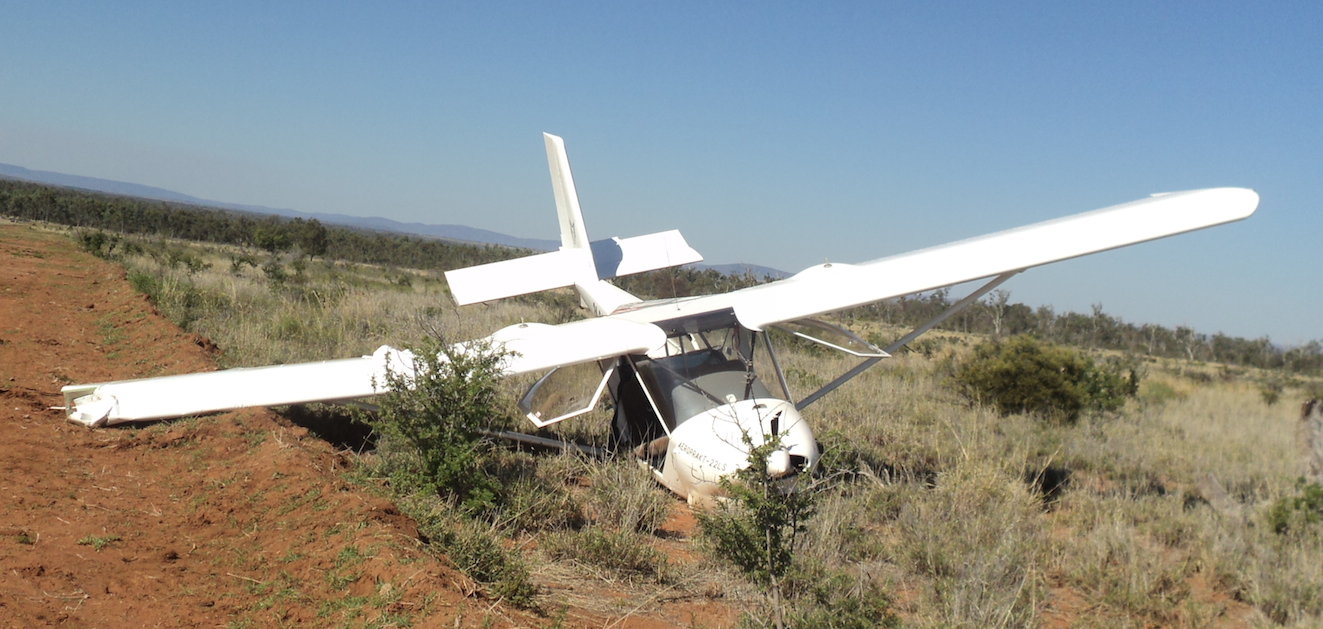 Just recently, there seems to have been a spate of low flying accidents in LSAs and ultralights, some of which have involved even experienced low level pilots. And a couple of incidents where the pilot had no low level approval or endorsement. And I'm not talking about landing or take-off accidents.
A lot of LSAs and ultralights – including Foxbats and Vixxens – are bought by landowners for use on their properties – which sometimes includes low flying. By which I mean at heights often well below the 500 foot (normally) legal minimum height. Landowners can fly at any height over their own land.
However, there is a safety reason for the 500 foot height limit – even a small error made at heights under 500 feet can rapidly develop into a major disaster unless you have the right training to avoid and/or quickly correct. The risks rise exponentially if you're flying at heights as low as 100 or 200 feet, and losing concentration even for a second or two can be catastrophic. Add in slow flight, obstacles, wires and wind and you really need to know what you are doing at low level.
So, first off – if you're going to do low flying at all, GET A LOW FLYING ENDORSEMENT! There's a lot more to flying close to the ground than at first you may think. See CASR 1998, Subpart 61.Q – Low‑level ratings, for the main requirements.
Both CASA and RA Australia have published clear requirements for low level flying endorsements both of which have minimum flying hours on type and passing a flight test – normally after a minimum of 5 hours' instruction at low level on type. To stay legal, there are also currency requirements – eg completion of at least 2 hours of low level flight during the previous 6 months – and flight review requirements, eg CASA requires an instructor flight review for the low level endorsement every 12 months to ensure you retain the skills needed. RA Australia also requires the pilot to give good reason why they should have a low-level endorsement in the first place.
Second, if you have a low level endorsement and you plan to fly low on a regular basis, it is highly recommended that you WEAR A HELMET! In another life, I used to ride a motorcycle for a couple of hours every day. We had a saying then – 'if you've got a $10 head, put it in a $10 helmet…or even better, save your money!' Now I don't know about you but I reckon my head is worth a lot more than $10 (some might argue otherwise), so make sure it's a good quality helmet with a good quality headset.
Unlike motor vehicles, most aircraft – certainly LSAs and ultralights – are not fitted with airbags. However well designed to absorb impact, an airframe can only do so much to protect you. As your head can so easily be injured, protect it with a helmet!
Third, MAKE SURE YOUR PLANE IS IN TOP CONDITION! The last thing you want when you are flying close to the ground is an engine failure or some part of the airframe or control system to malfunction. It is highly likely that there will just not be enough time to recover before the ground rises up and hits you. Regular maintenance – even more frequently than required – and a sharp eye for any abnormalities in the aircraft are one of the keys to keeping yourself safe.
Finally, MAKE SURE YOU ARE IN TOP CONDITION yourself. We have all heard about 'Human Factors', we even had to pass an exam on them to get our license. So, to remind you, if you've been on the booze the night before, you're taking medication that could affect your concentration or you're feeling unwell in any way at all – don't fly! Something else to remember – when you are low flying, you need a lot more concentration than plain ordinary flying. You'll need to take regular and frequent rest breaks.
When you are a pilot, low flying can be very exhilarating. But it's also very dangerous. However easy it looks, make sure you have the right training, your aeroplane is in perfect flying condition and you are 100% fit and ready. And, for what it's worth – wear a helmet!
Happy (low) flying!