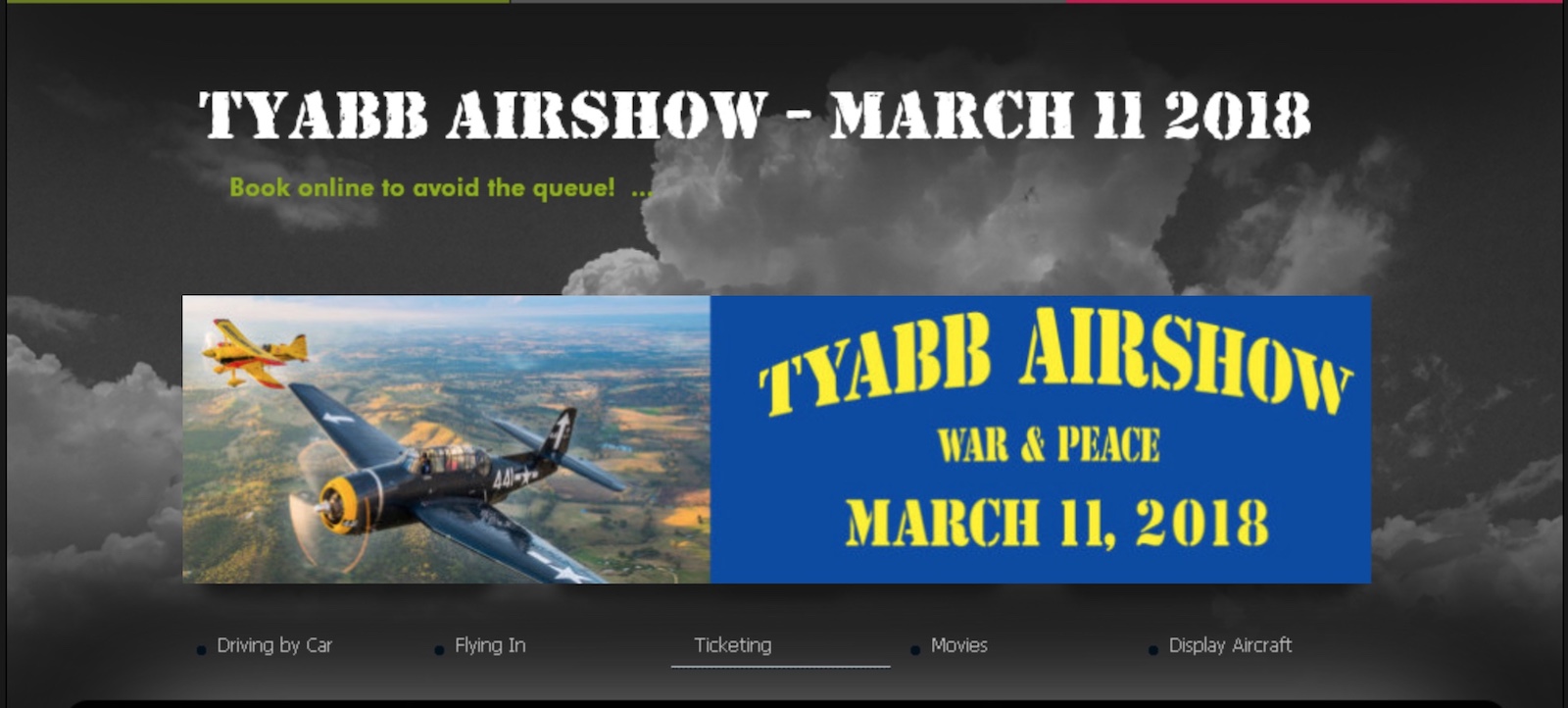 Well, how quickly have another 2 years sped by? It's time again for the bi-annual Tyabb Airshow, to be held this year on Sunday 11 March 2018. Gates open at 08.30 and the air display starts at 11.30. The theme of this year's show is 'War & Peace' and there will be many of the old warbirds, for which Tyabb is famous, on display on the ground and in the air. In addition, many Tyabb hangar owners will be opening up their doors to show aircraft old and new.
The airshow this year is sponsored by BP and Eastlink, as well as the Peninsula Aero Club, which has a proud tradition of supporting local community service clubs from the proceeds of their airshows.
The 2018 Airshow is no different with the major beneficiary to be Riding for the Disabled (RDA). RDA Victoria is a not-for-profit organisation that enables individuals with a variety of disabilities, ages and backgrounds to develop independence, a sense of freedom and to reach their equestrian goals, through adaptive coaching techniques and equipment.
The Aero Club will also be supporting the Tyabb CFA, a vital service for all of us, the Mt Eliza Lions Club which exists to support the comminity through a variety of initiatives and the Tyabb Football & Cricket Clubs which serve local youth.
You can save $5 per head by purchasing your tickets on line by clicking here. This will also save you having to queue at the gate to get into what is always a very popular show.
Foxbat Australia will have several aircraft on static display, including the Kelpie and Vixxen, as well as the evergreen Foxbat – come along to Hangar 11 and say hello – we are just across the grass to the south of the main club house.