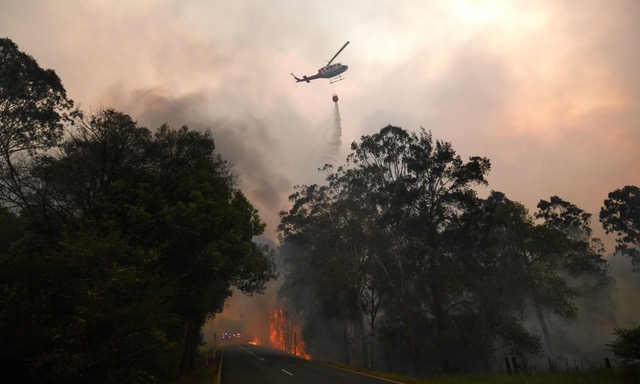 In our thoughts:
here, in the relative cool of our base near Melbourne, it's almost impossible to imagine the sheer scale and devastation of the bushfires our fellow human beings are experiencing only a couple of hundred kilometres to the east and beyond. Not to mention the many thousands, perhaps millions of animals that have perished.
Our hearts and thoughts go out to everyone affected and hope that there will soon be an end to these fires. As we are in the aviation business ourselves, our thoughts also naturally turn to the pilots and crews of the water and retardant dropping aircraft who are flying in the most horrendous of conditions – over and over again. Thank you to them for their courage and persistence.
If you don't already know, you can make financial donations to a number of organisations which are directly involved in supporting the people who need help – from families who have lost loved ones, to those who have lost their homes and businesses, to the firefighters and their support teams, and to those providing support facilities for burned and injured animals.
Here's a list of organisations through whom you can make a donation:
If you haven't already, please make a donation – every amount counts.