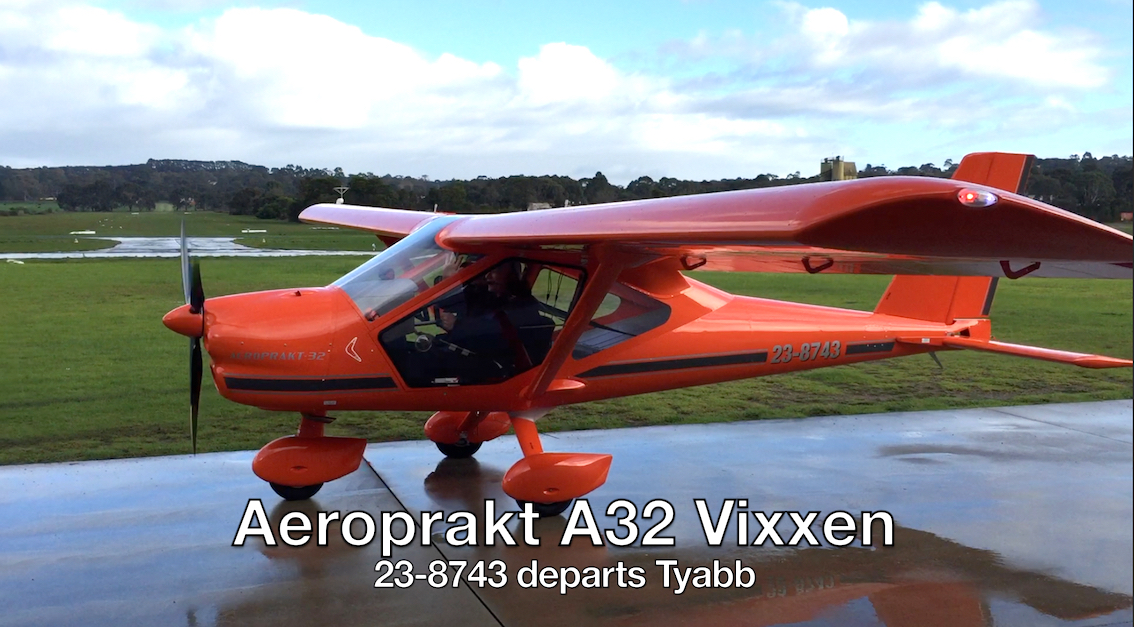 The 5th Aeroprakt A32 Vixxen in Australia is on its way to its new owner in Broken Hill. Painted beautiful Pumpkin Orange – which looks particularly brilliant in the sun – the aircraft departed Tyabb on Saturday morning, ably piloted by Rob Hatswell, flying instructor at Gawler SA. Accompanied by his brother Peter, they made Horsham in double-quick time, cruising at 110 kts. After re-fuelling, they continued to Gawler, where the aircraft will be based while its new owner – Luke Mashford – does his conversion flying course.
Rob comments: "I'm amazed. The A32 only burned 33 litres from Tyabb to Horsham. That's 17 litres less than the A22LS and an average of 20 knots faster. Yuriy has clearly waved his aerodynamic genius over the A32."
Two more A32s are arriving at Moorabbin next week – another one for Broken Hill, plus a school aircraft for Coffs Harbour. More in due course.