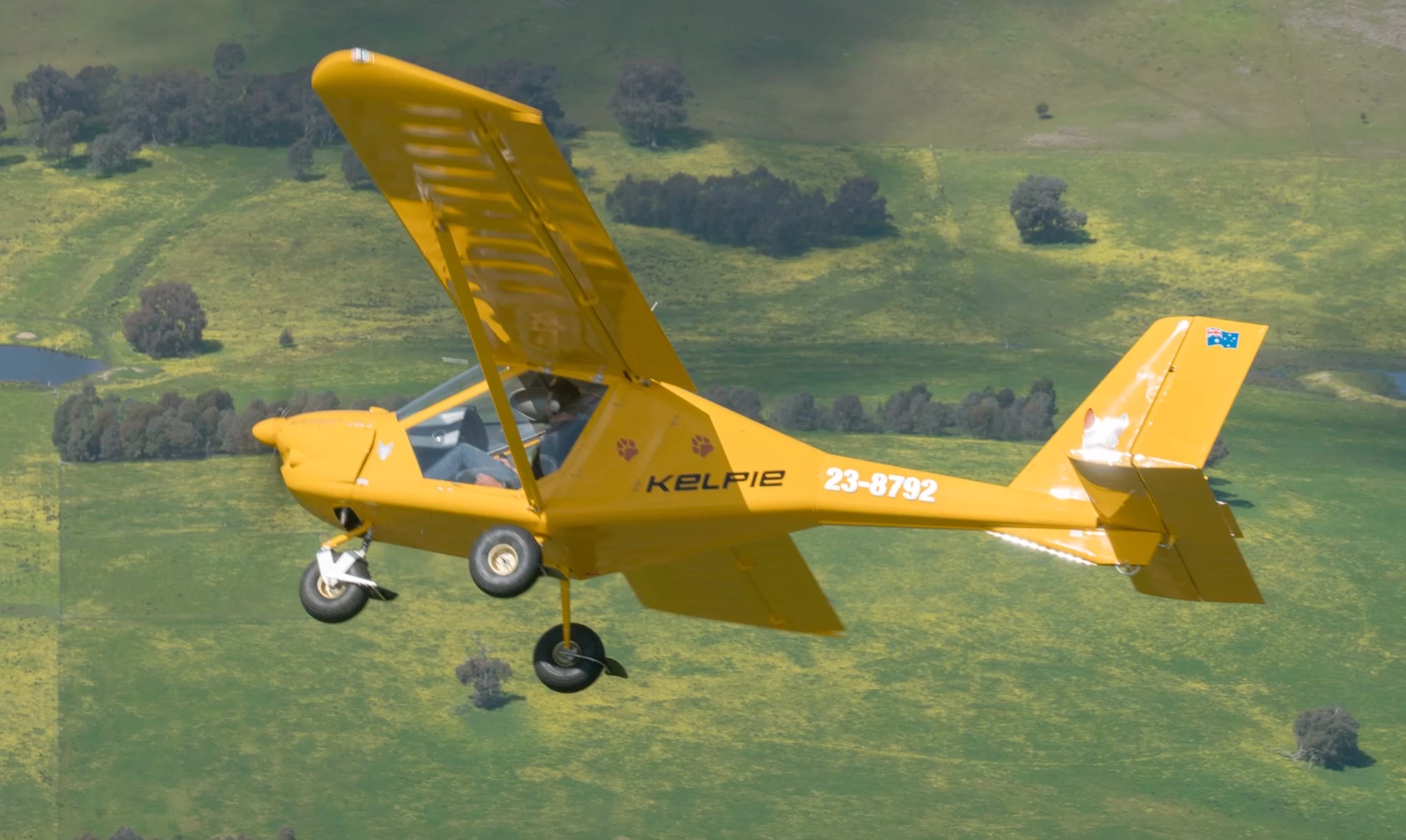 I recently mentioned the introduction of the new Aeroprakt A22LS 'Kelpie' from Foxbat Australia – here's a short video with more information about the aircraft.
The video focuses on the differences between the Kelpie and the popular A22LS Foxbat on which it's based. The Kelpie is aimed more at farmers and landowners but even if you aren't one of them, and still want a Kelpie – don't feel you're 'barking' mad! The Kelpie retains all the great characteristics of the Foxbat – fantastic short field performance, almost helicopter-like view out, massive light & airy cabin, great load carrying capability and sweet slow speed handling.
Add to that the fat tyres, rubber mud flaps, sturdy metal luggage bay (placarded at 30 kgs), climb prop, Australian Warning Systems siren and UHF radio through the headsets and you're close to an unbeatable utility aircraft. Almost 200 Australian Aeroprakt owners can't be wrong!
The Foxbat and Kelpie are factory-built and supported aircraft.
PS – To my UK friends, the Australian Kelpie is a famous working farm dog, not a type of mythical water-horse!
[To see the video, click on the link above or on the photo]