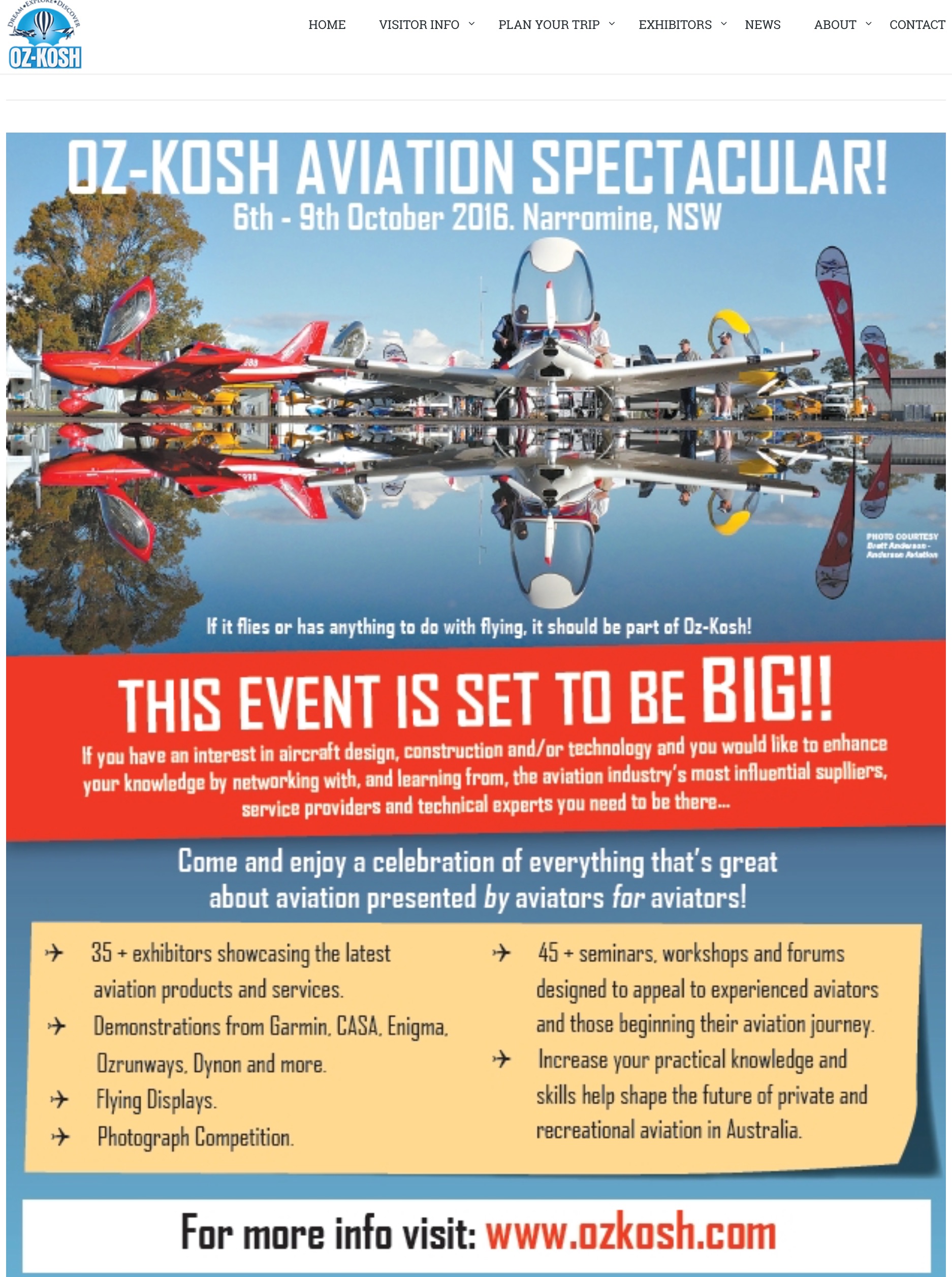 The Ausfly Airshow/Fly-in (now somewhat implausibly renamed 'Ozkosh') will soon be with us. The organisers promise an occasion bigger and better than ever, with a flying display on both public days, as well as a myriad of exhibitors from autogyros to biggish single engined GA aircraft and accessories suppliers.
Foxbat Australia will be there, look for us on display site 09 – although, based on the late changes in display sites during the last two Ausflys, you might be better off looking for our distinctive black 'Foxbat Australia' teardrop banners!
We are aiming to have a new all-singing, all-dancing A32 Vixxen on display, courtesy of its new owner, who will be pausing at Narromine for a couple of days on his way back to south east Queensland. The aircraft is equipped with a Dynon SkyView System with autopilot and transponder. This will be the 9th A32 Vixxen delivered in Australia.
We are also hoping to have a new Aeroprakt A22LS on display, specified with farmers and land owners in mind. Affectionately dubbed the 'Kelpie' (after the famous Australian working dog) this aircraft, produced exclusively for Australian customers, has a number of standard features which will appeal to those using their aircraft to help with stock spotting and managing their property. The main standard Kelpie 'extra' is a newly designed metal luggage bin behind the seats, with an external door on the left side (just behind the pilot door) for easy access. The bin can also be accessed from inside the aircraft and will be weight-placarded well above its partner aircraft, the A22LS Foxbat. Other standard Kelpie extras include a UHF radio, operating through both pilot and co-pilot headsets and push-to-talk buttons. This is not a mickey-mouse UHF: unlike many less expensive installations, full intercom functionality is retained even with the UHF in operation, and both pilot & co-pilot can use the UHF as well as the VHF. Adding to the list of standard kit are an Australia Warning Systems 100W siren, 'tundra' tyres all round, rubber mud flaps, a sun screen at the top of the windshield and a propeller optimised for take-off and climb.
Best of all, we will be offering a very special price for all Kelpie orders confirmed within 2 weeks after  the Ozkosh event.
The show days are Friday 07 October and Saturday 08 October. Location is Narromine Airport, near Dubbo in New South Wales. Come and say hello – we'd love to see you!