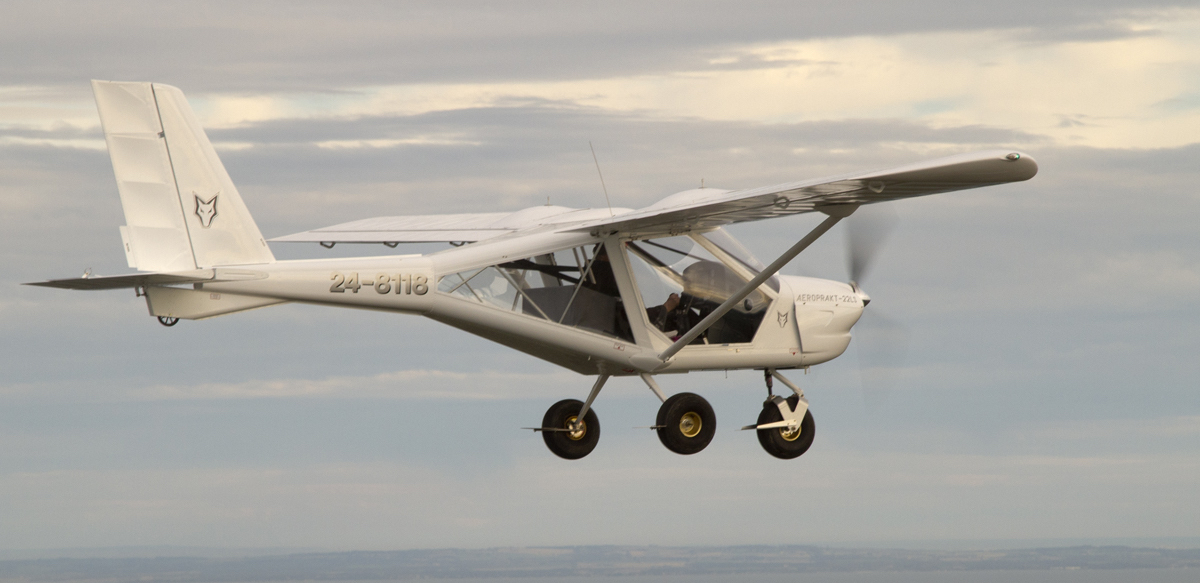 For many pilots, owning their own aircraft is a dream – but to own a new one is often just plain beyond their financial reach. So they turn to the used market and start perusing the pages of the Australian Aviation Trader paper and other aeroplane sales websites. Buying a used aircraft – like any used vehicle – is potentially fraught with risk, so here are a few guidelines about buying a used Foxbat/Vixxen – or indeed any other used aircraft.
Overall, the first rule of buying a used aircraft is let the 'Buyer Beware'. The purpose of these guidelines is not to stop you buying your dream (although there are a couple of red flags) but to ensure you go into the purchase with your eyes open and are fully aware of what you are taking on. You don't want any nasty – expensive – surprises to ruin the joy of owning your first – or next – aeroplane!
Whatever else, get a completely independent, appropriately licensed engineer to inspect the aircraft and its documentation and give you both a verbal summary and a detailed written report. The engineer should not be associated in any way with the vendor or dealer selling the aircraft. Although a thorough inspection may cost you up to A$500, it could save you '000s.
Apart from all the usual things to look at on a used aircraft, be sure to ask the engineer to check for:
– complete service records and any accident damage history.
– all applicable airframe and Rotax engine (see below) service bulletins have been complied with.
In particular, for Foxbats & Vixxens:
– rudder cable bulletin (A22L & A22LS)
– nose leg hinge bracket bearing bulletin  (A22LS & A32)
– windscreen cracks  (A22LS & A32)
– flaperon cardan rings  (A22L & A22LS)
– seat belt correct installation (A22L & A22LS)
(all bulletins are on our website at https://www.foxbat.com.au/safety-bulletins.html)
– the flap lever detente plate (A22LS & A32), which holds the flaps at their chosen setting. This plate is a wear item replaced on condition and if too worn can allow the flaps to retract without warning.
Ask the vendor what the primary use of the aircraft has been – commercial flying training? Private and leisure? Farm work? Ask the vendor if there has been any incident/accident damage to the aircraft and if so, who carried out the repairs. Remember to write down responses, as the answers to all your questions will form part of your contract to buy, should you decide to go ahead. Be very wary of vendors who do not know answers to your questions or who try to give you vague non-specific answers with phrases like: 'I think…' or 'I believe…' or that catch-all 'Come and have a look for yourself…' If they don't know an answer, OK – but they should offer to get back to you with a clear reply.
Here is something important to check for all used Light Sport Aircraft (LSA).
LSA regulations mandate that any change to the aircraft from its original delivered specification must be explicitly agreed by the aircraft manufacturer. Changes include virtually everything to do with the aircraft – for example: tyre sizes, propeller, instruments, avionics, damage repairs, type of coolant, GoPro and other camera mounts, lighting changes, addition or removal of a parachute, etc etc. Some manufacturers – including Aeroprakt – give blanket approvals for aircraft damage repairs 'carried out by suitably licensed engineers' but any other changes must have factory approval first. If not, the aircraft automatically reverts to 'Experimental' status until either approval is given or the modification is reversed. LOAs can only be issued by the manufacturer – there is no other authority approved to do this.
Therefore, get a written statement from the vendor either that the aircraft has not been modified after original new delivery or that if it has, specific Letter(s) of Approval (LOAs) have been issued – and are attached with the statement.
If they are not willing to do this – walk away! Any problems will become yours if you buy the aircraft.
For the Rotax engine check the following:
– All applicable Rotax service bulletins have been completed. To check the bulletins, enter the engine number on the Rotax Owner website – https://www.rotax-owner.com/en/ – (click on 'Does your engine comply with all required bulletins?' in the page header), enter your engine type (all our aircraft use 912ULS engines), and then the engine serial number. The site will list the bulletins you need to check.
– The total running time for the engine is recorded correctly. For example, the original engine may have been time-expired and changed for another engine – which was new? Or used? Get a confirmation that the time quoted is engine running time, not flight time as Rotax warranties and service requirements are all based on engine running time.
– When the next 5-year rubber replacement is due. This costs in the region of A$2,500-A$3,000 to complete, with parts and labour, and covers all oil, fuel and coolant hoses, carburettor rubbers, fuel pump etc on the aircraft.
– Has the engine been run primarily on Avgas or Mogas? If Avgas, there should be a clear record of oil and filter changes at least every 25 hours, as per Rotax maintenance recommendations. If not, there is no certainty the engine will reach its 2,000 hour expiry time.
– When was the last time the gearbox slipper clutch tension was checked? Is there a clear maintenance record of this?
– Has there ever been a prop strike? If so, the gearbox slipper clutch should have protected the engine. However a power-on prop strike has been known to twist the crankshaft. Any prop strike, however apparently minor, mandatorily requires the gearbox to be checked and overhauled by a qualified Rotax engineer.
Finally, here are a few general guidelines:
– Has the aircraft been parked outside or kept in a hangar? Ultralight and Light Sport Aircraft are necessarily built more lightly to enable compliance with strict weight limits. They do not thus fare well when left outside in the elements, even when properly tied down and the controls correctly secured. Look for water damage inside the aircraft. Do the controls feel 'sloppy' because the wind has slowly but surely worn away at the control bearings? Think of the aircraft rocking in the wind for a couple of years…
– Has the aircraft been used in a school or club? Remember, a school aircraft will have probably completed at least 5 times as many take-offs and landings for the same hours as a privately owned aircraft. Depending on the quality of the instructor(s) this might mean anything from not much at all, right through to dozens of (very) hard landings at the hands of poorly managed students.
– Get a written statement from the vendor that the weight and balance information shown in the aircraft documentation – particularly the empty weight – is correct. If the vendor is not prepared to give this statement, walk away!
This is important for your load calculations and your insurance validity.
– The asking price of the aircraft should reflect all the factors above. A single private-owner hangared aeroplane with no damage history, a few hundred hours on the clock and a complete maintenance record, with all the original manuals and documentation, will command a significantly higher price than an aircraft with all the opposite characteristics. Foxbats and Vixxens have an enviable reputation for holding their prices but do not let this general reputation sway your careful examination of the aircraft. Hour-for-hour, the difference in price between a good one and a bad one could be as much as 50%.
Don't forget the saying: 'buying cheap can be the most expensive thing you ever do'.