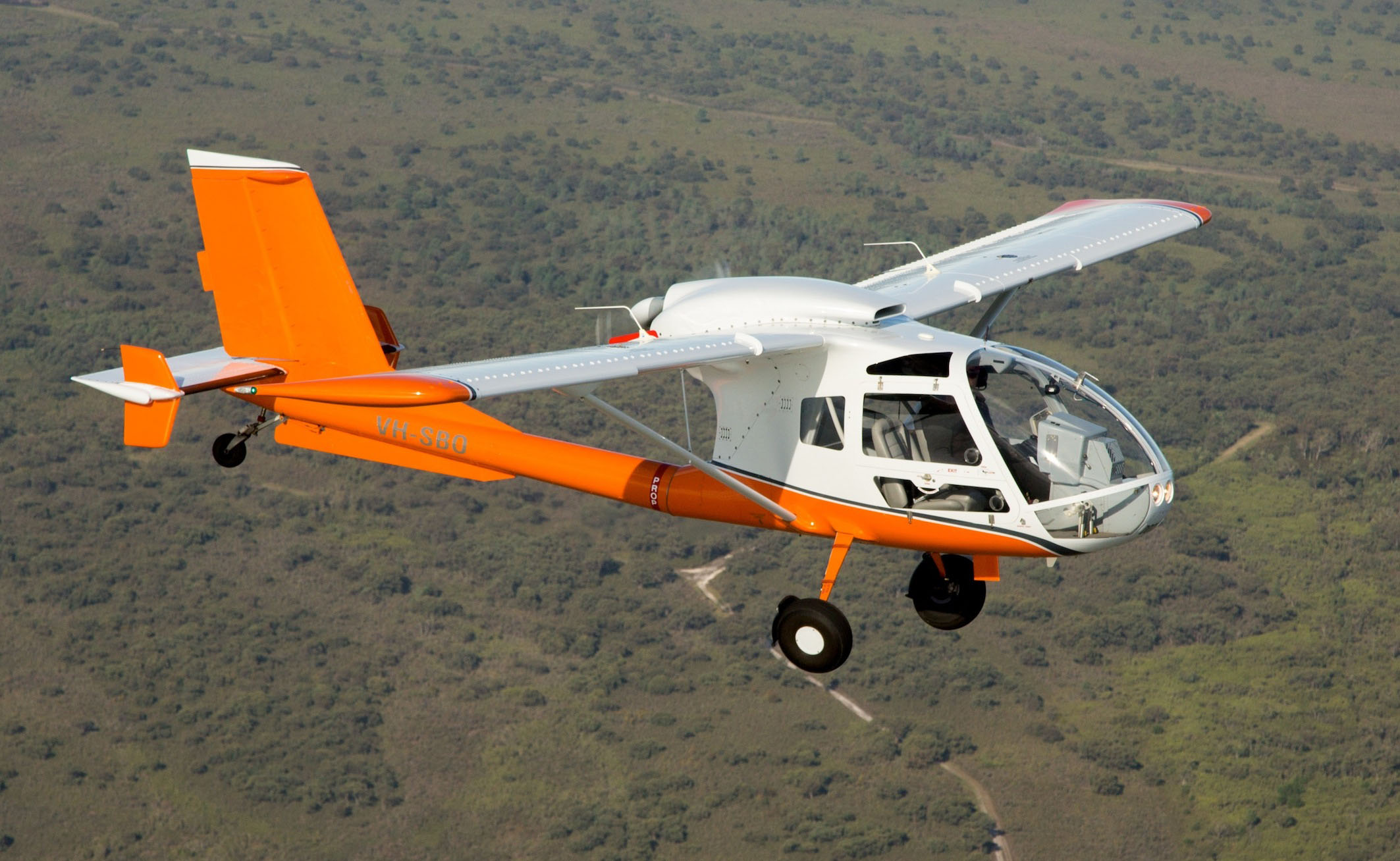 A few years ago I bought a used Seabird Seeker aircraft. I'd always loved the look of the aircraft – pusher prop, high wing, bubble cabin – but a new one was completely out of my budget. To cut a long story short, I bought this one at a very reasonable price and the previous owner agreed to have it ferried for me from Jandakot Airport near Perth in Western Australia to Tyabb Airport, near Melbourne.
My Seeker aircraft was serial number 011, which had been used on many factory publicity photos, brochures and videos. It had accumulated about 500 hours, both as a demonstrator as well as working in Queensland as an observation plane before the then owners went into liquidation. The previous owner to me had bought it at the liquidation sale and taken it to WA.
For the uninitiated, Seabird Aviation is an Australian company, based in Bundaberg, Queensland, owned and managed by the Adams family, who designed, tested and eventually gained GA certification for the aircraft type. The Seeker is designed primarily as a platform for observation equipment – cameras, videos and other stuff too secret to name. As such, it is a perfect aircraft for the job – extremely stable in all flight regimes, and a fraction the cost of a helicopter to buy and operate. Unfortunately for me – and in spite of my blind expectation – this inherent stability makes the aircraft far from a responsive 'pilot's plane' to fly. And although it cruises around 100 knots, it is definitely not a short-field aircraft, particularly when loaded.
So, after about 18 months and 60-70 hours of trouble-free flying, I reluctantly decided to sell it. After a few weeks, there was absolutely no interest from Australia, so I placed it on the front page of the 'Barnstormers' aviation sales website in the USA. The email and phone ran hot and I sold it within a week to a buyer in the southern part of the USA. I could probably have sold it several times, even with the Australian dollar close to parity with the US dollar. That was nearly 3 years ago.
Fast forward to now. I subscribe to a number of aviation news feeds and blogs; today I received a release saying that a Florida company – Propel Aviation – had been appointed new USA dealers for the Seeker. Curious, I had a look at the Seeker USA website and there, to my delight, was a recent short video of Seeker serial number 011, still resplendent in its white and orange paintwork but now sprouting an array of surveillance cameras, cabin screens and special equipment controls.
Good luck my Seeker – I hope you find success in your new life!