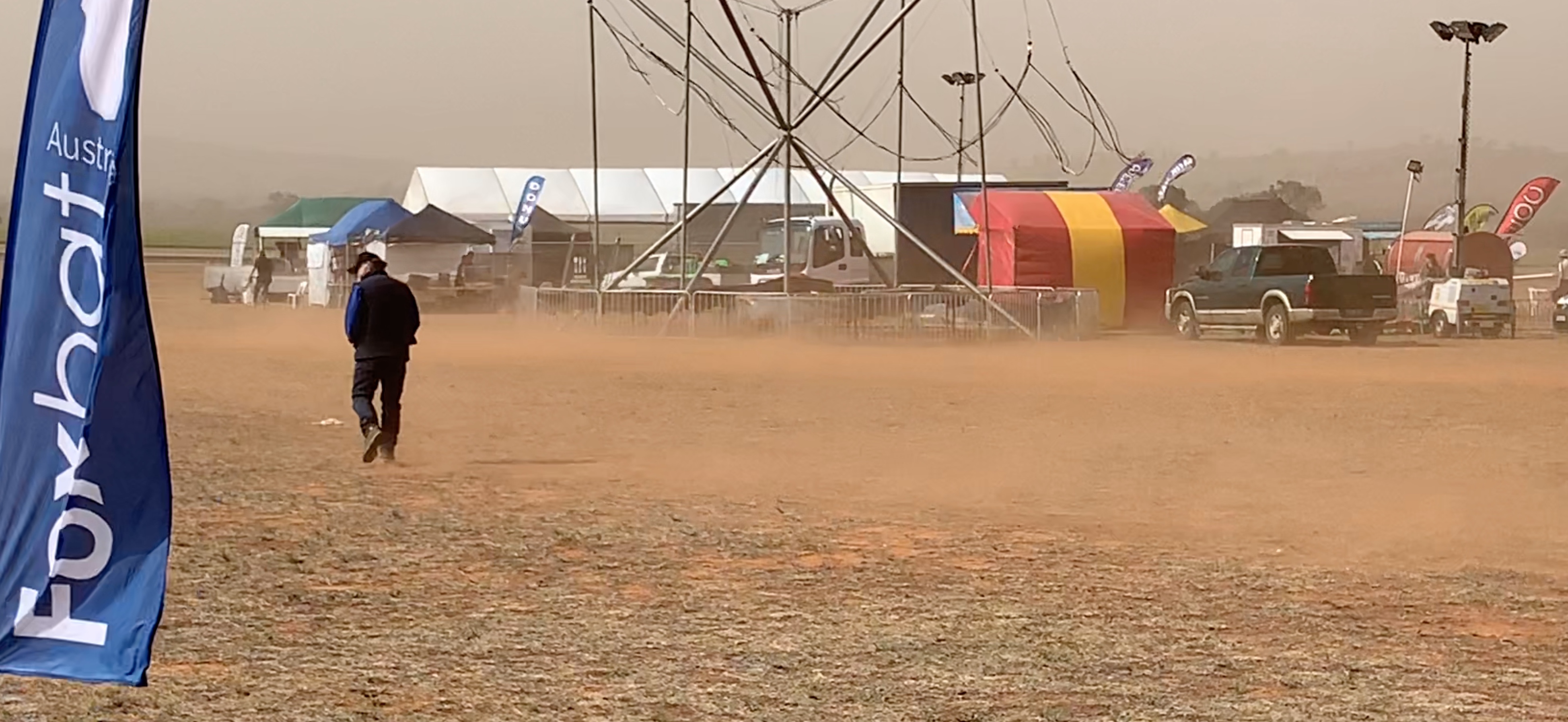 My friend Mike and I flew from Tyabb to Parkes on Thursday 19 September, full of anticipation for the upcoming AirVenture 2019 show. A couple of owners/friends were bringing an A22LS Foxbat and an A32 Vixxen to complete our static display along with the DirectFly Alto we were flying.
We set out nice and early (well, it was for us!) leaving the ground at about 07:45. Tracking north for Wangaratta, we immediately hit some strong headwinds coming over the ranges. And so this was the story pretty well all the way to Parkes, where we arrived at about 15:00 after stopping at Wangaratta and Temora – where, by the way, we briefly ran into Ian McDonell, A32 Vixxen syndicate manager, flying down from Caboolture to Tocumwal in the opposite direction.
At that stage, the weather forecast for Parkes didn't look too bad; breezy but clear on Friday, with strengthening winds and a late possibly showery change on Saturday, and light (head!) winds on Sunday and Monday for our trip home.
[wpvideo y7ehd0cZ]
In the event, the 'strengthening winds' on Saturday turned out to be 30+ knot northerlies gusting 45-50 knots (YES!) raising an almost impenetrable cloud of dust in the air. The seminar and main indoor exhibitor tents were rated to about 75 km/h (that's about 40 knots) so the whole site was evacuated at about 10:30 and did not re-open until 15:00 that afternoon. Even after that, there were intermittent and heavy rain showers, so the day was pretty well a wipe-out. However, thanks to Bob (you know who you are!) for braving the weather to come and order a new Foxbat on Saturday afternoon!
Our three planes were all pointed into wind and well tied down so we suffered no damage. They were all covered with a thick layer of dust – made to look much worse by the developing rain showers – although the insides remained mercifully clean.
As forecast, Sunday dawned beautifully clear with almost no wind…it was almost as if the previous day had just been a very bad dream.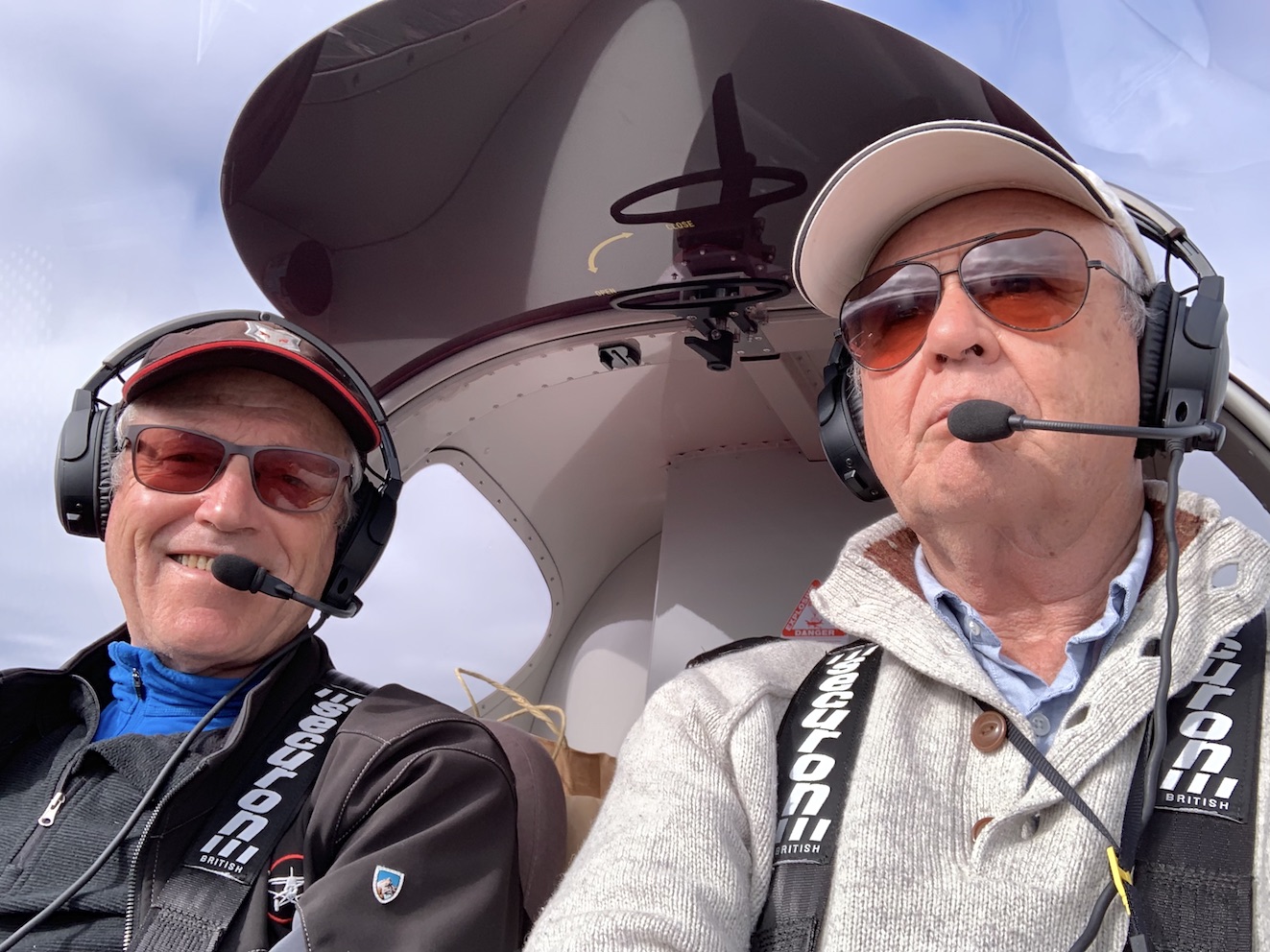 We flew home in the Alto on Monday 23 September, again with headwinds most of the way and a dessert helping of showers as we approached the Kilmore Gap through the ranges, plus one final, very big shower overhead Tyabb – we circled out to the west for about 30 minutes, waiting for it to pass through.
The Alto performed faultlessly. Mike even commented that it was probably the most comfortable Light Sport Aircraft he'd flown in – which is high praise indeed, considering his rear end is noted for its predisposition to numbness in less accommodating aircraft! Overall, the return trip was 9.6 hours' flying, using a whisker under 165 litres of fuel. True airspeed lingered between 105 and 115 knots but average ground speed on the two trips was just under 75 knots – which included take-offs and landings.
It was a shame that the main exhibition day was such a disaster. I hope the organisers had insurance cover (if such a thing is available) because total visitor entries must have been a fraction of what they were hoping. One of our competitors commented that there were 'more exhibitors than visitors', even on Sunday, when the weather couldn't have been more perfect.
I hope the organisers survive to fight another day and run the show again next year.