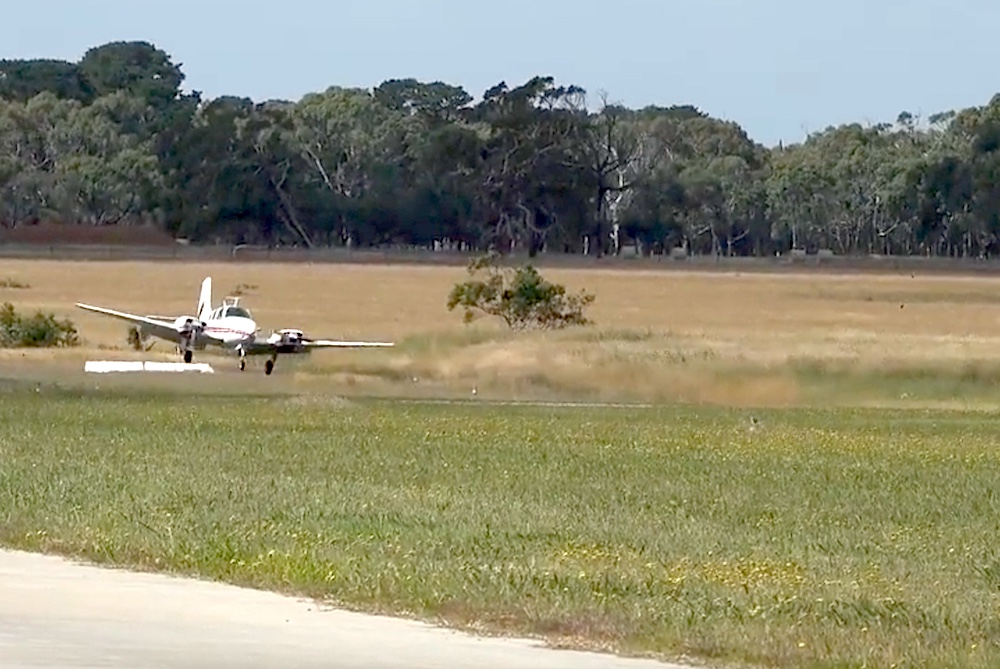 Yesterday there was a fairly strong and gusty crosswind on Tyabb's 35/17 runway. The crosswind was made even more tricky as the wind was blowing from the north west over the hills and trees near the airfield, making for very uneven and turbulent conditions.
Quite by chance, Mike Rudd, our video producer, was there trying out a new video camera, capturing a couple of aircraft landing – but due to the conditions, there weren't many up and about in the skies! However, my colleague Ido Segev was flying an A32 Vixxen demonstration with a prospective owner. (Thanks to Stuart for the loan of his aircraft).
This very short video (click the photo or here to view on YouTube) first shows a landing by a Beech Travelair twin, piloted as it turns out, by Roger Merridew, a very experienced pilot and owner of Lilydale Airfield. He is followed closely by Ido and his passenger (who was sitting in the left seat) in the A32 Vixxen.
It's interesting to note the different techniques used to land each aircraft in what was a 12-15 knot gusting crosswind. In many ways, as you can see, the A32 Vixxen handles the conditions better than the Travelair. The secret to making a successful crosswind landing in the A32 Vixxen is speed management and the minimal use of flap. The aircraft was down safely and exited at the first cross-taxiway, about 70-75 metres from the threshold of runway 35.
Good demonstration Ido!
PS – the prospective customer placed an order after the flight!