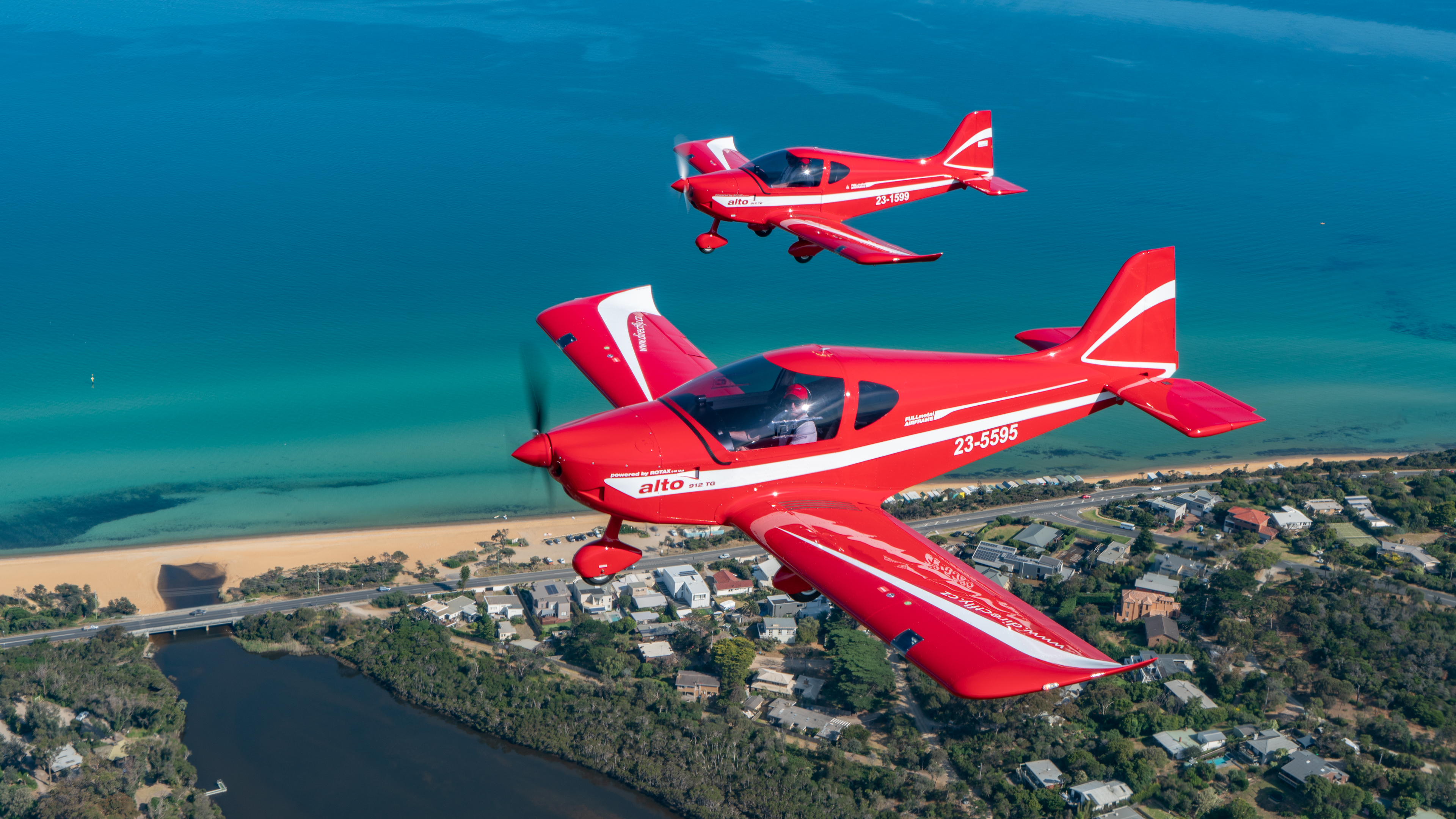 Monday 16 December 2019 dawned clear and cool – with a forecast of a hot and sunny, 35+ degrees celsius (that's 95+ degrees Fahrenheit in old money), later in the day. Just after 07.00, my colleague Ido Segev and I collected two Ferrari-red Alto aircraft from Moorabbin Airport and flew them to our home base at Tyabb Airport (home of the Peninsula Aero Club), about 15-20 minutes flying time to the south. The air was 'smooth as' as they say and the brand new Alto I was flying purred along at an indicated 110 knots. Just behind me in our Alto demonstrator, Ido was enjoying the silky smooth air too.
At Tyabb, we met up with Matt McPhee, who would pilot one of the Altos in formation with Ido, and Mike Rudd, our videographer/photographer extraordinaire, who would be flying with me in our company Foxbat.
After about 45 minutes of planning, Mike and I took off, followed by Matt and Ido – Matt would be 'number one' closest to the camera and Ido 'number two', further out. Above about 1,000 feet, the air was still smooth so we climbed to about 1,500 feet for the shoot to begin.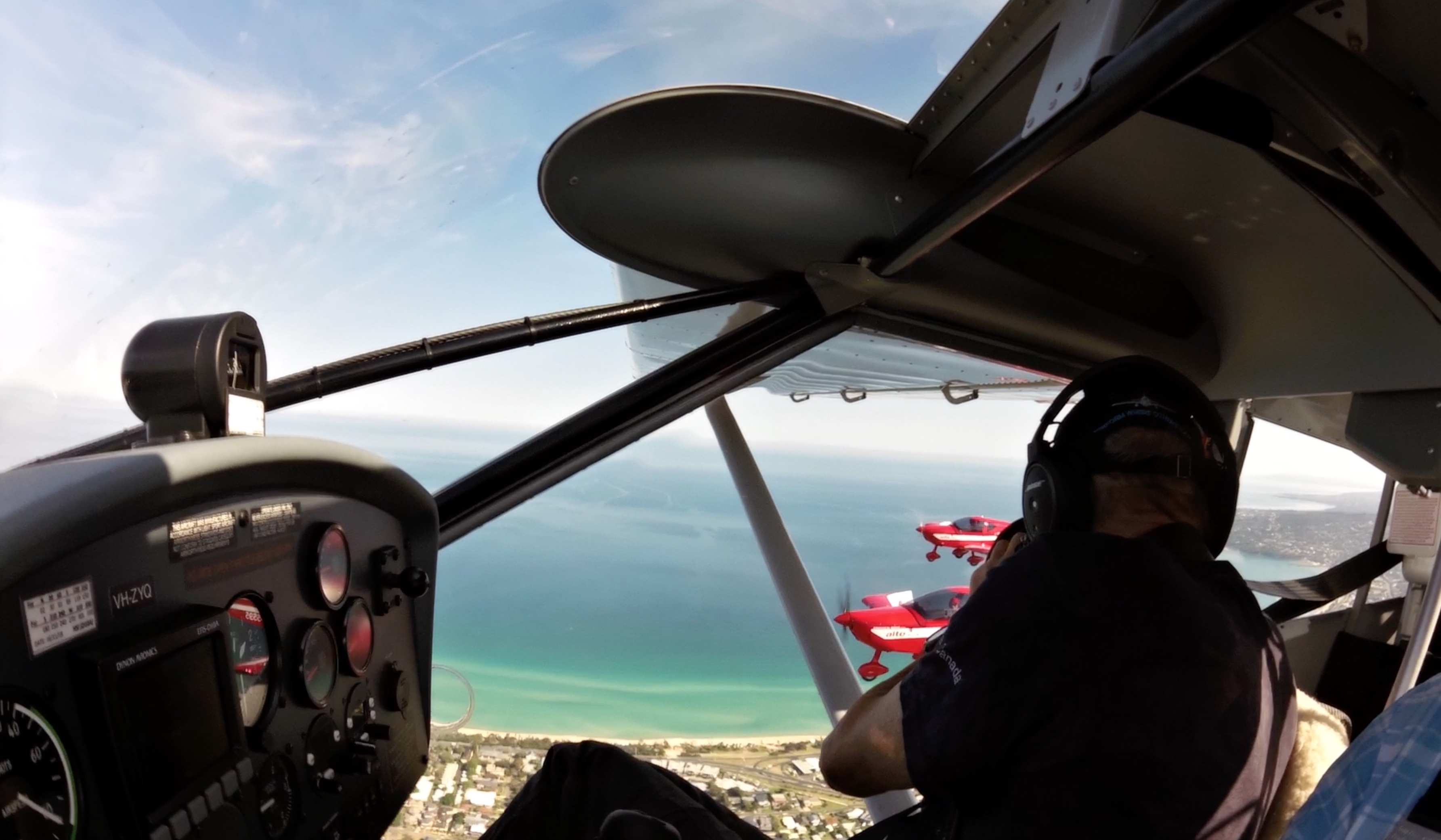 We started off flying big circles, with maximum bank of about 15 degrees, to capture the sun and shadows from all angles. First, a right turn with Devilbend Reservoir and the ground as background and then left with the sky as background. Finally, we ran south along the beach area near Mornington, on the peninsula. There were a few bumps developing on the south lee side of the hill at Mount Martha, so we climbed to 2,000 feet, tracked in a big loop back to the north and tried the beach again. We also got some good pictures over Martha Cove Marina.
All too soon – although it was in fact well over an hour – we were done and the two Altos broke away to have some fun on their own while Mike and I returned to base at Tyabb.
As if I needed it, this flight reminded me yet again of the superb platform the Foxbat makes for photography, particularly air-to-air photography of LSA and ultralight type aircraft. The huge glazed doors allow such good visibility and the strut is far enough forward that positioning the target aircraft is very easy. Although the Foxbat is approved for doors off flying, on this occasion we opted to leave the doors on, to minimise wind buffeting. Unfortunately, our company Foxbat does not have the optional photo doors.
Nevertheless, the results are amazingly good. The lexan doors are relatively distortion free and both the video and photos are as clear as you could possibly need – Mike was shooting on 4k for the video and equivalent resolution for the stills.
You can see a short 3-minute video of the mission by clicking here: Alto Formation Shoot
There is a selection of Alto photos, including the formation, here: Alto Gallery